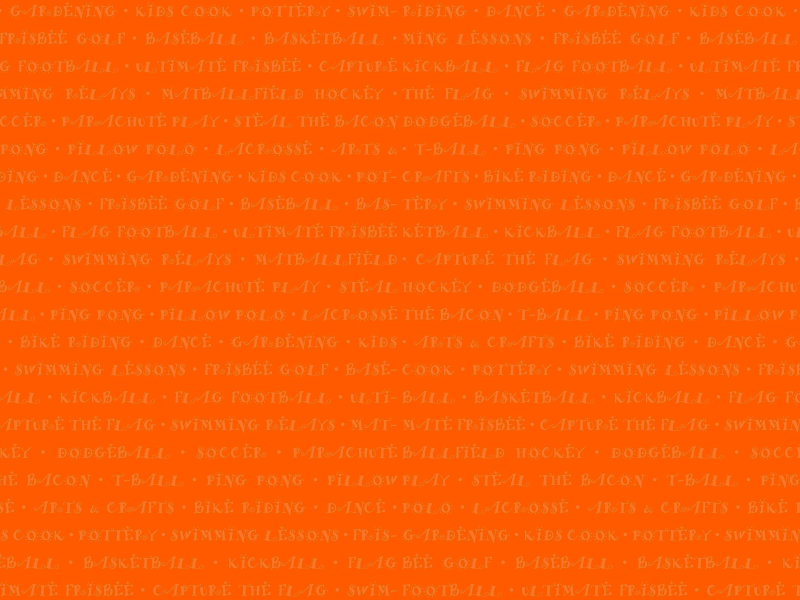 We keep ratios low and train extensively for safety.

Counselor are trained in pediatric CPR, first aid and pool safety.

Safety checks are regularly performed by camp management.

Good Times is 100% committed to providing a fun and safe environment.
Choose the number of days you want to attend and then come on the days you want.

If today doesn't work, come tomorrow. You decide!
The most Fun, NoN-STOP Schedule Around
Click on your child's program and scroll down to view this summer's calendar.
Cathlynn and Richard make sure everything runs smoothly and safely from open to close.
Our staff are educated, experienced, energetic, thoughtful, and caring. They truly are the heart and soul of Good Times.
No hidden fees. Swimming lessons, field trips, and entertainers are included.

Free snacks each day.

Occasional Friday pizza parties.

With registration, receive two camp t-shirts and a camp bag.
Morning drop-off times range from 7:00 until 8:45.

Afternoon pick-up times range from 4:15 until 6:00.

Our systems allow for our parents to stay in their car the entire time.
Convenient drop-off & pick-up
We offer bus service to Brookfield.

See our bus transportation page for more info on our satellite location in Brookfield.
Our owners, counselors, and leaders are alway available to you.

Drop in to see us whenever you'd like!

Call the office, 262-521-8100

Email Cathlynn or Richard at Wisconsin@goodtimesdaycamp.com
Come check us on out and see us in action. You won't regret it!