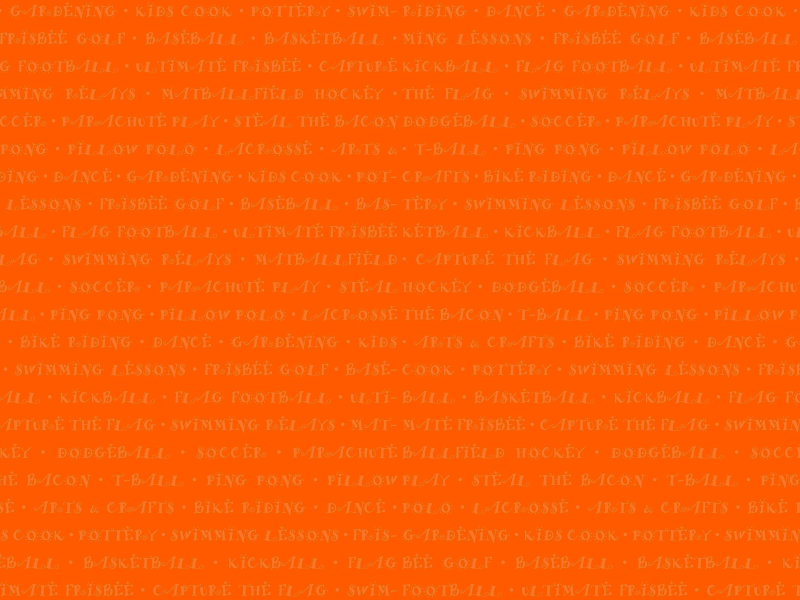 Good Times Day Camp is looking for exceptional adults with high school graduate or college level experience who demonstrate a high degree of responsibility and have the ability to make children smile and have a Good Time! If that sounds like you....
Now Accepting Applications
for 2024
**The First Section of the Online Application Will Go Through The Applicant Requirements & Attendance Policy for the Following Roles (Counselor, Lifeguard, Maintenance, Concessions, Support, and Specialist Staff. Please take this seriously**
The Community.

The Spirit.

The Fun.

The Impact.

The Lifelong Friendships.

The Lives Touched.

The Difference Making.

The Career Building Skills.

The Energy.

The Outdoors.

The Nurturing Environment.

The Challenge.
The Adventure.
The Personal Growth.
The Family.

The Throwback to Childhood Memories.

The Creation of New Memories.
Hear What Former Staff Have Had to Say:
"GT has given me the opportunity to be a member of a family of individuals who support me and bring sincere joy. GT has given me countless memories of laughter and joy. But most importantly, GT has given me the chance to grow. I am very happy with my life and where I am. Again, I owe that partly to GT. GT taught me the importance of laughter and smiling. GT taught me how to treat others. GT taught me what it means to love and to be loved. I will forever cherish the memories and friends I have collected throughout my time at GT."
"When asked to describe Good Times I always said it was Disney in Waukesha, an absolute slice of heaven. Even as I sit here writing to you, I know I will never have that same feeling anywhere else. Although it was "just a job" as many people like to remind me, it was so much more than that. At good times, I grew into someone who took chances, who learned a great deal about my own passions, who explored my life with great friends that may one day be more like family, and who set unbelievably high standards for happiness."
"Being and working at Good Times taught me the value of happiness and love. I've recently found a saying that states, "Surround yourself with people who make you happy. People who make you laugh, who help you when you're in need. People who genuinely care. They are the ones worth keeping in your life." The only thing I could think of while reading that was Good Times."
​"I wish everyone had the opportunity to work at a place like Good Times. The impact that the staff and campers have on each other is such a powerful thing to be able to witness...From all my years at Good Times, I've learned what family is and what it's like to beloved by people who aren't your family...Camp is all I that I talk about during the summer, and all I think about during the school year!"
Important Documents/Links For Staff: