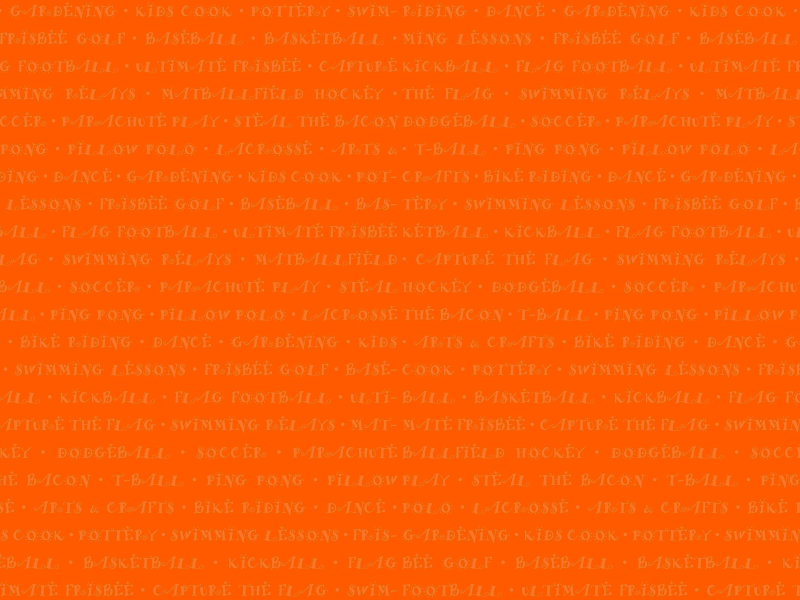 How it Works
(Important Info on Flexible Scheduling)
At Good Times you register for the quantity of days you would like your camper to attend any given season. From there, you coordinate your schedule at home with the calendar of activities, events, field trips, etc. we provide in early spring to select whichever days you would like your camper to attend Good Times.

In order to provide our parents with ULTIMATE FLEXIBILITY, Good Times allows our parents to pick, choose, AND SWAP their days and/or weeks at a moments notice, without having to let Good Times know. After registering, parents are not held accountable for specific dates, rather only the quantity of days they enroll their camper.

Fees are ALL-INCLUSIVE of field trips, swimming lessons, special events, entertainers, extended care, etc., with the exception of lunch. Due to allergies and related health concerns Good Times offers an optional Sandwich Bar for an additional $5/day or parents are welcome to bring a pack lunch.

All campers must register for a minimum of 20 days.
$4750
(Every Day Included. Approx $81/Day)
Discounts - Multiple Siblings
First child pays full tuition.

Second child receives a 5% discount.

Third child receives a 10% discount.

Fourth child receives a 15% discount.
$150 non-refundable registration fee per camper.

Among other administrative fees, includes Good Times t-shirt, bag and 2024 Slideshow Memories.
Additional camp T-shirts, camp bags and camp towels.

Special Evenings.
Choose your payment schedule:

Pay the minimum $150 per camper registration fee at registration and take care of the tuition balance in three equal installments June 1st, July 1st, and August 1st.

Pay the minimum $150 per camper registration fee at registration and the remaining balance in full on June 1st. You may put down more than $150 per camper at the time of registration if you please.
​
With any of these payment options you may login to your account or email Richard to schedule and spread out payments prior to your "Balance Due Date".
Credit Cards: Visa and MasterCard.

Personal check payable to Good Times Summer Day Camp;

Mail to P.O. Box 620, Wales, WI 53183.
Refunds &
Schedule Changes
All reservation changes or cancellations must be received by May 1 for full refund less the registration fee.

After May 1, tuition is due and nonrefundable regardless of actual attendance of camper(s).

No refunds will be given after May 1.

After May 1, a late fee of 5% will be added to all registrations & days added; Registrations after May 1 are dependent upon availability.